SIDING
There are many different options when it comes to siding your home. Vinyl continues to be the #1 choice for siding replacement. Steel siding can look very nice on the right home. LP Smartside, an enigneered wood siding, is becoming one of the fastest growing products on the market. Fiber cement siding is outdated product that is difficult to install and is only an option if requested.



VINYL
What's what? - vinyl siding is usually sold according to thickness. The thinner the vinyl the cheaper its cost. Vinyl siding is between 0.040" to 0.046" thick. There are two types of profiles: Traditional or Dutch Lap. The color of the siding can also dictate the price. Most rich, deep or darker colors can carry a premium price tag. If you're looking at insulating the walls while siding, then a foam backed vinyl siding is a great option.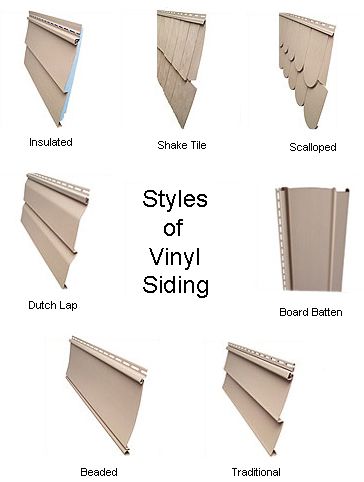 BRANDS
1. Alside- around since the 1950s, Alside is a leader in the vinyl siding industry. Alside carries every type of vinyl siding available, including specialty siding like staggered architectural shakes, shingles and scallops.
2. Mastic - the leading vinyl siding manufacturer in the US. Mastic carries every type of siding and specialty siding.